Patient Testimonial: Deeanna –Facial Paralysis (Watch video)
Patient Deeanna now 29 years old, was diagnosed with an Acoustic Neuroma at the age of 26. She was scheduled for surgery to have her tumor removed and was told there was about a 13% chance of Facial Paralysis. After foregoing with surgery, she was told that during her surgery, they noticed her tumor had been wrapped around her facial nerve and irritated it. After undergoing surgery, the tumor removal caused facial paralysis.  
Deeanna was later referred to Dr. Kochhar to help her with her facial paralysis. Deeanna says she felt unmotivated to get help during the beginning stages of her facial paralysis. In the beginning stages of facial paralysis on the right side of her face her eye would not close shut, she was not able to breathe through her nose, had trouble eating and speaking, and experienced hearing loss. Deeanna says that although she did not know Dr. Kochhar would be able to help her with everything she was experiencing. Nevertheless, she decided to move forward with surgery.  
Deeanna says, "The waiting part was kind of stressful because I didn't see anything… I was healing and scars were closing up, but nothing was moving."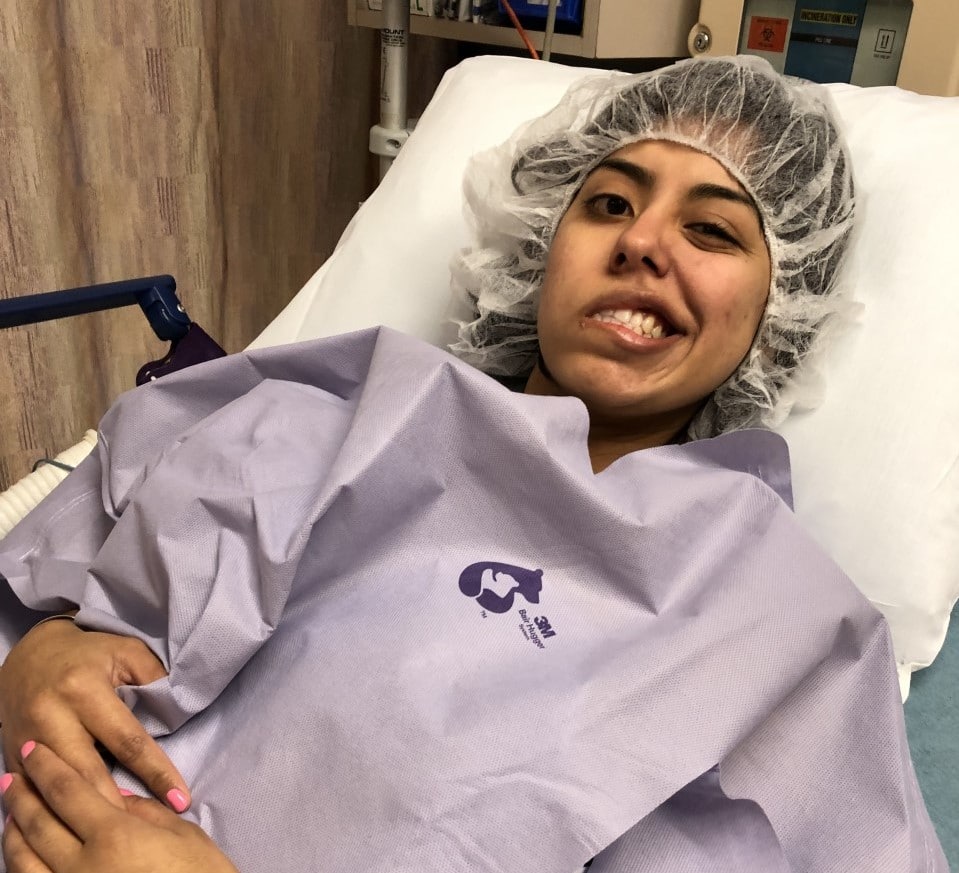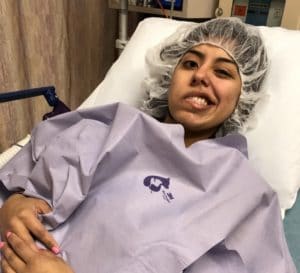 About 3 months after surgery, she went in for an appointment and was told everything was great. Dr. Kochhar recommended that she continue to stimulate her muscles to continue activating them. By her 5th or 6th month she started to notice the right side of her mouth twitch.  
After about 9 months Deeanna was able to show her top teeth. Deeanna thought achieving enough movement on her face to try to get a smile was good enough. However, Dr. Kochhar encouraged Deeanna to continue movement exercises, knowing she had the ability to move her mouth all the way.  
Now, about 4 years later, she can smile without having to bite. Deeanna's effort is clearly evident. From 2019 to 2022, she has experienced so much more movement on her face. Deeanna says,
"Even the people around me say, it looks like nothing happened."
When asked how in one word to describe her experience, Deeanna says,
"Breathtaking… It was a divine movement to see myself progress from that very insecure stage to becoming confident in myself… I would say it was a very inspirational experience." 
Deeanna is still being treated with Botox. We would like to thank Deeanna for taking the time to share her story with us. She is truly an inspiration to all. She's an amazing individual with a story of hope and relentless courage.  
Learn more about Deeanna's story from Dr. Kochhar. 
Watch patient testimonial on YouTube.
—————————