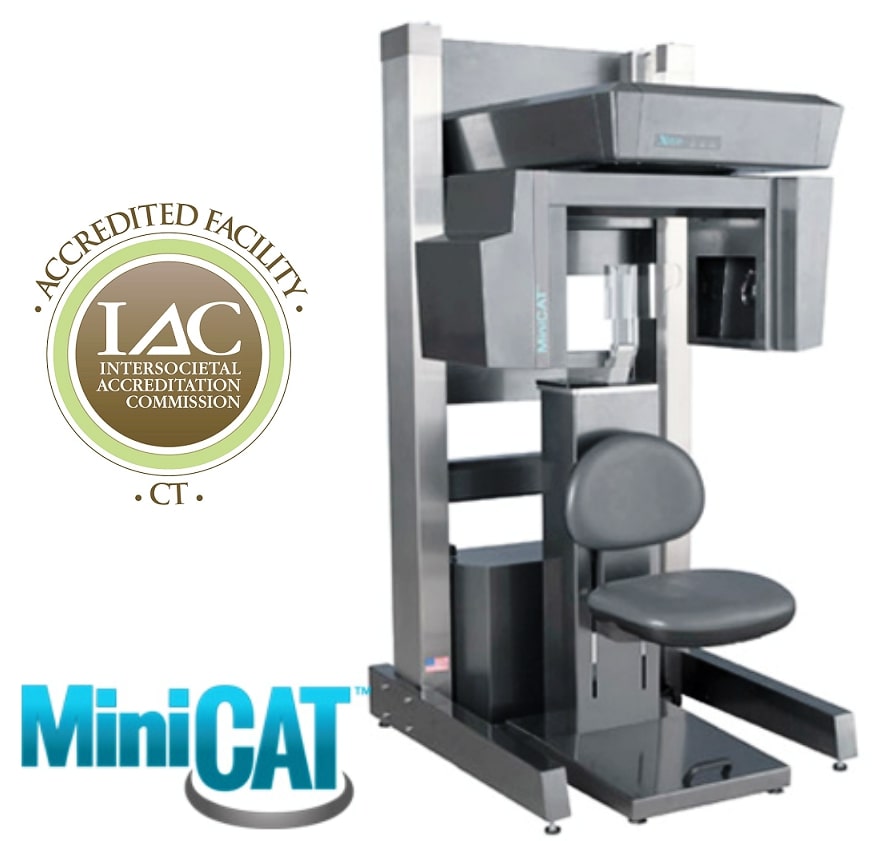 Pacific Head & Neck utilizes CAT Scan machines to provide ENT specialized CT scanning services directly to our patients. This greatly benefits our patients in terms of :
Single Visit Diagnosis
Less time off work or school
Patient-friendly, open design
Lower radiation dose
The Xoran MiniCAT is a compact, upright volume computed tomography system designed for high-resolution bone window imaging of the sinuses, temporal bones and skull base. MiniCAT provides immediate access to images at the patient's point-of-care, resulting in a faster diagnosis and treatment.
CAT Scan of the Nose and Sinuses
CAT Scan for 3-Dimensional image guided surgery
CAT scan of the Ear and Temporal Bones
CAT scan of the Jaw and Face
CAT scan of the Skull
Our Locations with MiniCAT
Wilshire West Medical Tower
11645 Wilshire Blvd. Suite 600, Los Angeles, CA 90025
Phone: 310-477-5558 Fax: 310-477-7281
Saint John's Medical Plaza
1301 20th St. Suite 300, Santa Monica, CA 90404
Phone: 310-829-7792 Fax: 310-829-4136
Pacific Neuroscience Institute
2125 Arizona Ave Fl.1, Santa Monica, CA 90404
Phone: 310-829-8701 Fax: 310-315-4062
Our patients will enjoy the convenience of more-timely imaging, a faster diagnosis, and the ability to begin their treatment more quickly. MiniCAT™ has a lower radiation dose than conventional (full-body) CT, has a fast scan time (less than 20 seconds), and affords our patients the comfort of sitting upright in an open design, minimizing claustrophobia. Scans are administered by a Certified Radiologic Technologist skilled in the use of CT scanners to provide a high quality scan for the physician and a professional, safe and caring experience for the patient.
For more information, please visit our Contact Us page or complete the form below.