Ménière's disease (also known as endolymphatic hydrops) is the result of a fluid imbalance in the inner ear.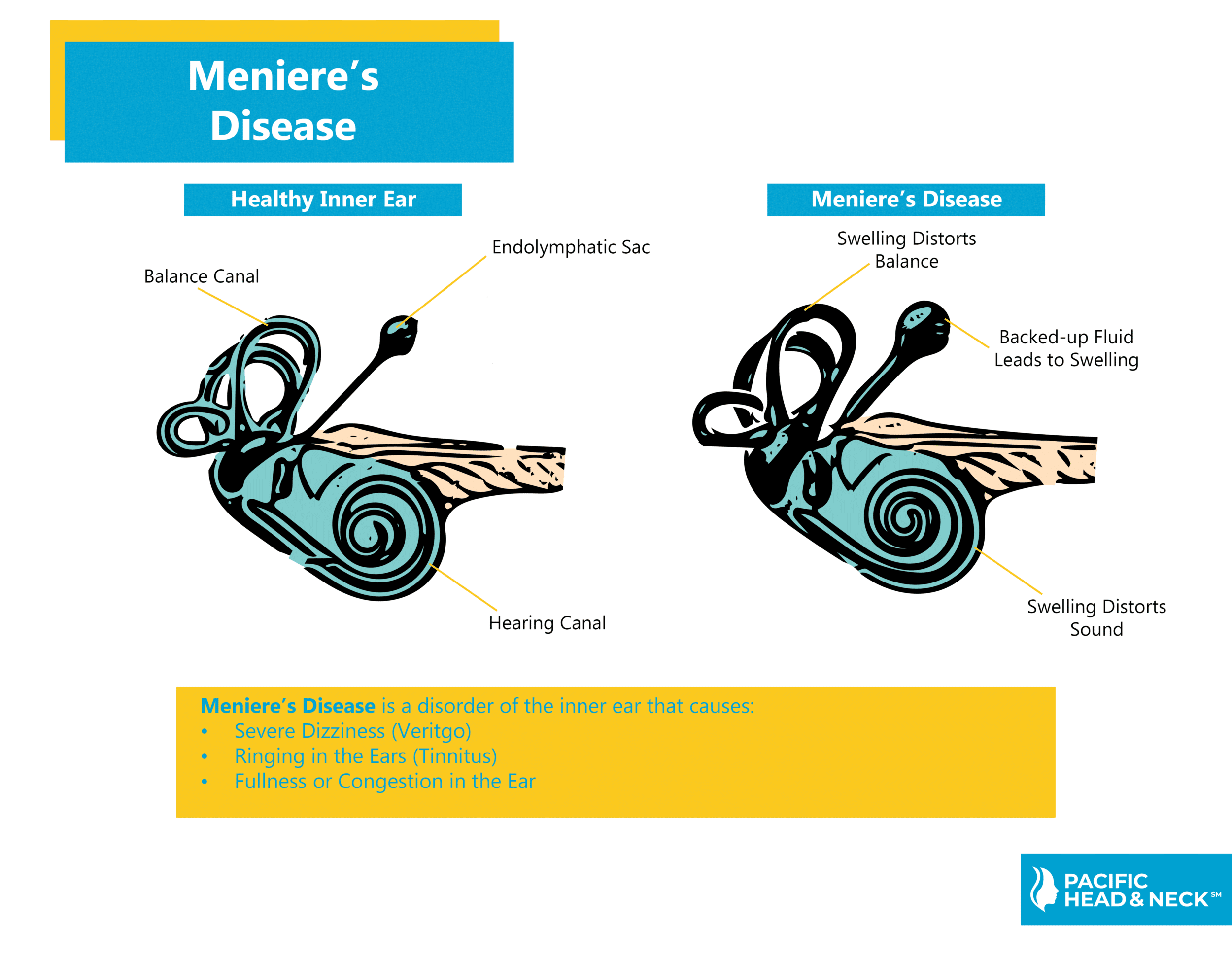 Diagnosis
Ménière's disease is diagnosed involving physical examinations followed by tests:
Audiometry:

Ability to detect sounds at different pitches and distinguish between similar sounding words.

Videonystagmography (VNG):

Test to evaluate where the inner ear is stimulated. The function is based on the movement of the eye.

Complete Blood Count: 

The blood count is used to rule out any infection or weakness.