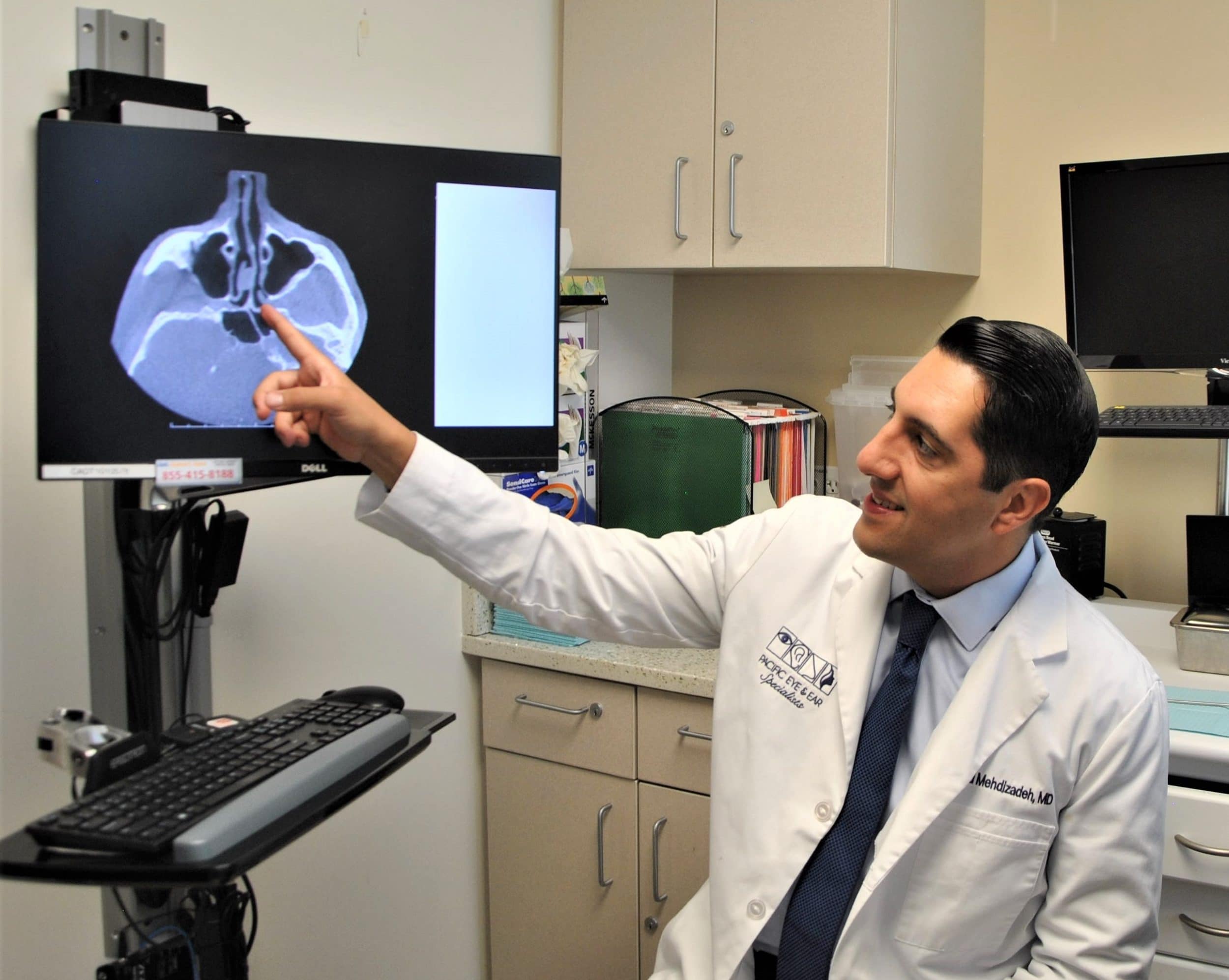 Sinus disease can cause significant problems in one's life—chronic headaches with facial pain and pressure, inability to breathe well, poor sleep, poor smell and taste, and fatigue. We are able to assess your sinuses in the office with our state-of-the-art endoscopic equipment and our office-based CT scan machine, which exposes you to a fraction of the radiation that traditional CT scanners emit and takes only 20 seconds to perform while you are sitting up (no enclosed spaces). Should you require a procedure to open your sinuses, we often use "image guidance", which is essentially GPS for our instruments while performing your surgery. This adds an extra layer of safety while performing these procedures.
Dr. Griffiths and Dr. Walgama are also part of the Saint Johns Hospital Brain Tumor Center, performing skull base surgeries with their neurosurgery colleagues. These types of surgeries are reserved for only the most skilled ENT surgeons in the country, as the procedures involve going through the nose to get to the eye, the pituitary, and the brain. For more information on Endoscopic Endonasal Surgery for the removal of pituitary adenomas and other skull base brain tumors visit the Pacific Neuroscience Institute.
For more information, please visit our Contact Us page or complete the form below.