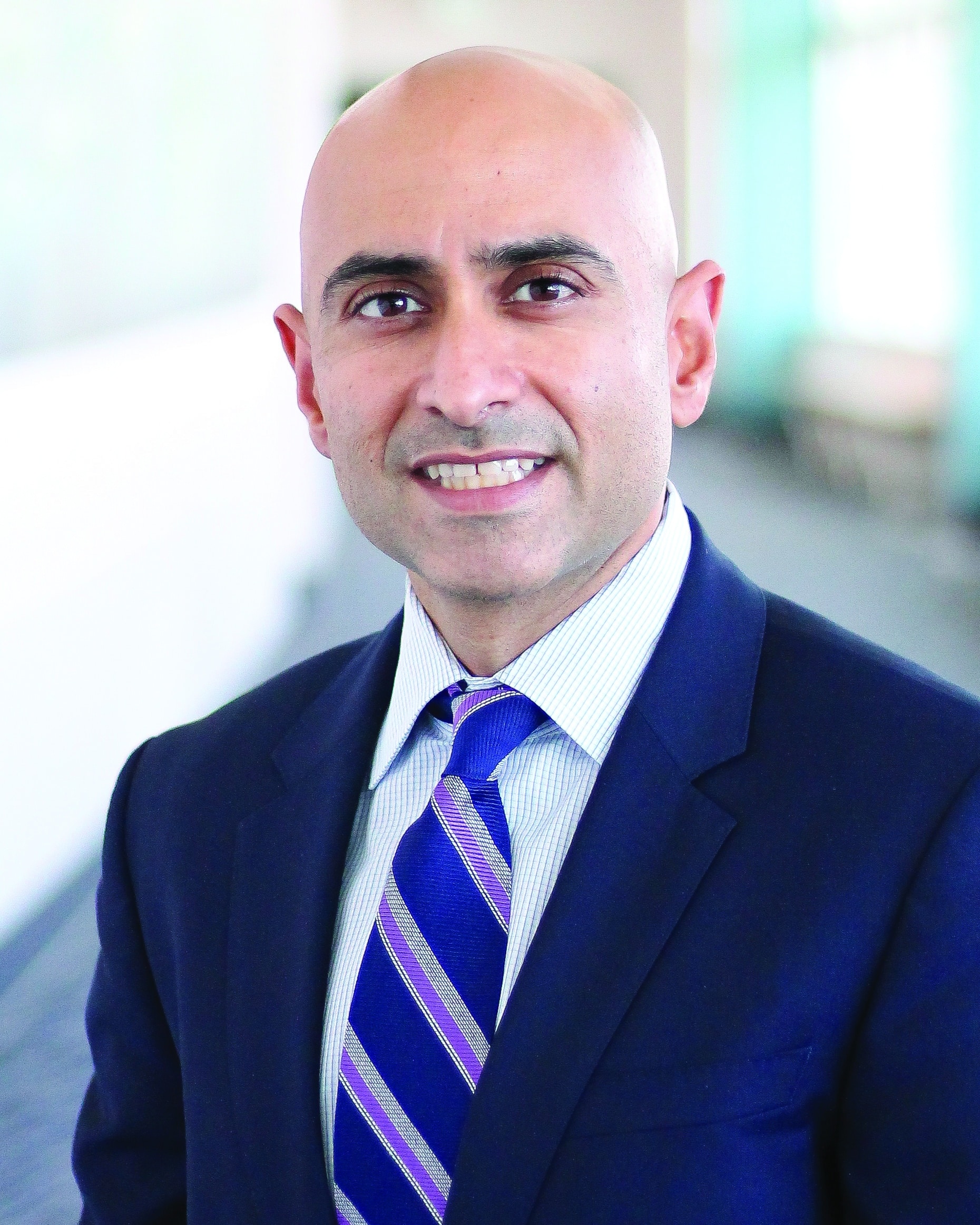 Otolaryngologist – Facial Plastic, Reconstructive, Head & Neck Surgery
Amit Kochhar, MD is double board-certified in Otolaryngology, Head and Neck Surgery and Facial Plastic and Reconstructive Surgery. He is the director of the Facial Nerve Disorders Program at Pacific Eye, Ear & Skull Base Center, Pacific Neuroscience Institute, Providence Saint John's Health Center in Santa Monica.
Career Highlights
Dr. Kochhar is one of a few select surgeons who perform complex (microvascular) head and neck reconstruction following cancer resections and facial trauma, as well as for the rehabilitation of facial paralysis, an area in which he has specific clinical expertise and research interest.
In addition to his expertise in head and neck reconstruction, Dr. Kochhar provides consultation for management of the aging face and nasal airway, and minimally invasive procedures for facial rejuvenation using laser, pulsed light, ultrasound, and radiofrequency energy. Dr. Kochhar has published over 30 peer-reviewed articles and book chapters on the management of facial nerve disorders, head and neck reconstruction, facial trauma and rhinoplasty.
Dr. Kochhar completed a 7-year Otolaryngology, Head and Neck Surgery residency at Johns Hopkins Medical Institute. He then completed a fellowship in Facial Plastic and Reconstructive Surgery at UCLA Medical Center with world-renowned surgeon, Dr. Keith Blackwell. He began his professional career at Keck Medicine of USC where he taught residents and medical students the "art" of head and neck reconstruction.
In addition to his clinical duties caring for patients, and teaching, he continues to perform research and present at national meetings. His training in facial plastic and reconstructive surgery has provided him with a diverse skill set that he can provide to each patient.
His patients appreciate his compassion, expertise and rare combination of aesthetic and reconstructive surgical skills. Dr. Kochhar believes that each patient has unique experiences and perspectives that shape their goals of treatment. Thus, he strives to learn about his patients in-depth and create a plan of care that meets each of their individual needs.
Specialties
Difficulty Breathing
Minimally Invasive Endoscopic Surgery

Partial Facial Weakness

Facial Nerve Reanimation Surgery

Radical Parotidectomy Facial Reanimation
Defects Secondary to Radiation
Trauma of the Face, Nose, Orbit
Affiliations, Education & Research
What caused Justin Bieber's facial paralysis? Pacific Neuroscience Institute's facial nerve expert, Dr. Amit Kochhar, Director of the Facial Nerve Disorders Program, explains how Ramsay Hunt Syndrome – a rare virus also known to cause chickenpox and shingles – recently led to the 28-year-old pop star's facial paralysis. 
This year, 1 in 2 of PNI's physicians and affiliates received a Super Doctor or Rising Star award. This achievement makes PNI one of the highest-ranking care facilities for neurosurgery and neurology in the United States. Super Doctor Awards recognize healthcare providers for outstanding excellence in their area of focus. These awards are the highest-ranking doctor awards in the nation. Less than 5% of doctors...
A 26-year-old woman presents with a 1 year history of complete right sided facial paralysis that began immediately following removal of a large acoustic neuroma. In addition to her right facial droop, she also complained of right nasal obstruction and difficulty eating and drinking from the right side of her mouth.