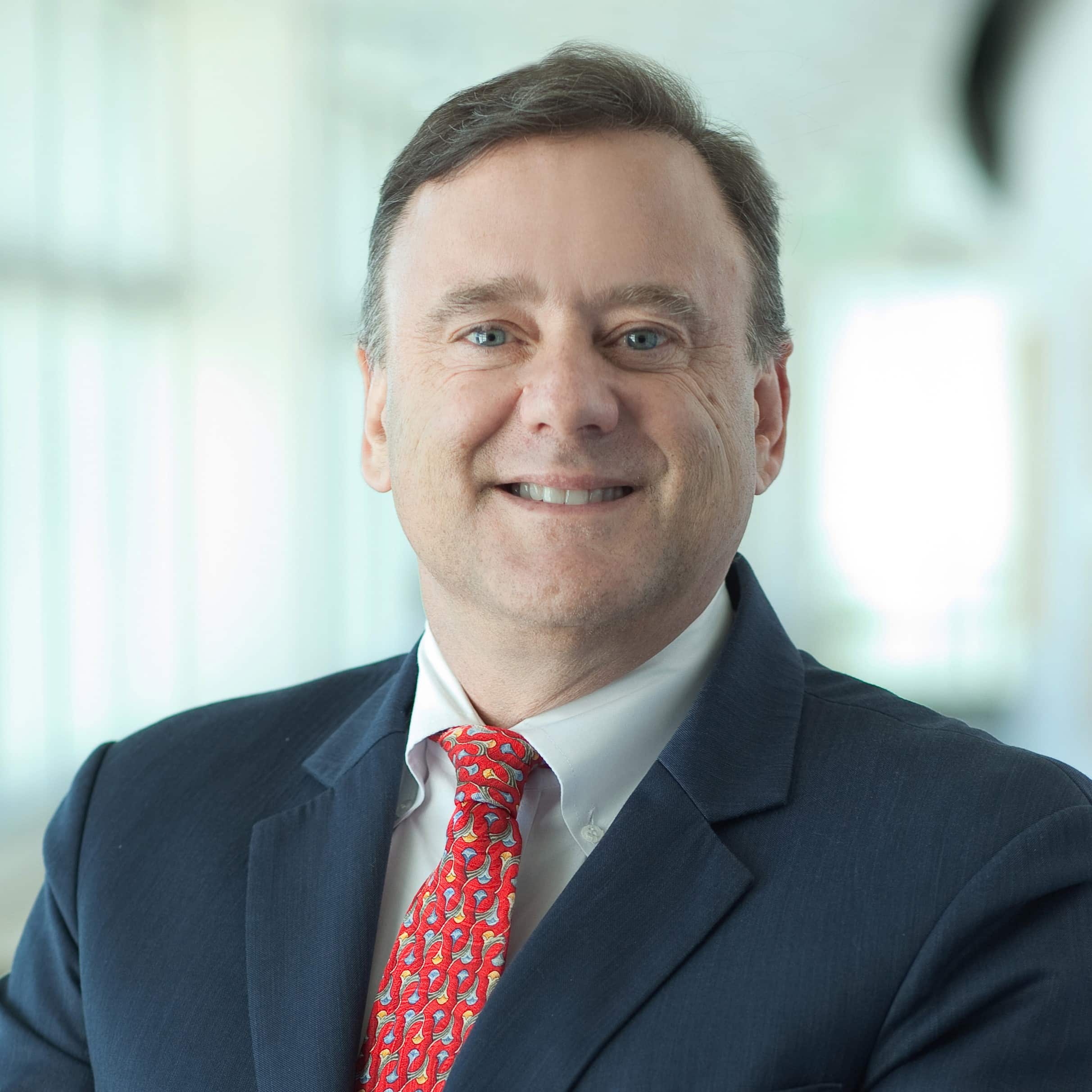 Otolaryngologist – Facial Plastic, Head & Neck Surgery
Chester F. Griffiths, MD entered the private practice of Otolaryngology Head and Neck and Cosmetic and Reconstructive Surgery with his father Cadvan Owen Griffiths Jr., MD, Plastic and Reconstructive Surgeon in Brentwood, California in 1989. He completed a three-year general surgery residency and a three-year residency in Otolaryngology Head and Neck Surgery at the Prestigious Thomas Jefferson University Hospital and Mercy Catholic Medical Center in Philadelphia, where he served as a chief resident in his final year. He completed a visiting fellowship in Plastic and Reconstructive Surgery in Rio de Janeiro, Brazil with world-renowned plastic surgeon, Dr. Ivo Pitanguy. Dr. Griffiths finished medical school at 21 years of age and was fully licensed to practice medicine at age 22. Dr. Griffiths is fluent in both Spanish and Portuguese. Dr. Griffiths has been active on the medical staffs of Providence-Saint John's Medical Center and Santa Monica-UCLA Medical Centers.
Career Highlights
Since entering Private Practice, Dr. Griffiths has volunteered at the Venice Family Clinic treating the uninsured both as a consultant and performing surgical procedures pro-bono. He feels compassionate about offering access to medical care for the indigent and working poor. In recognition of his service, Dr. Griffiths received the Morton K. Rubenstein Award for Outstanding Volunteer Physician in 1995. Dr. Griffiths is an Assistant Clinical Professor at UCLA School of Medicine and Professor of Surgery-Endoscopic Skull Base at Saint John's Cancer Institute actively participating in the teaching in the fellowship program, the family practice residents and medical students at UCLA. He received the Thomas L. Stern Award for Excellence in Residency Teaching.
Dr. Griffiths has been elected by his peers to many leadership positions including Treasurer of Saint John's Hospital Medical Staff, Vice President of the Los Angeles County Medical Association Bay District, and the Executive Medical Board of Santa Monica-UCLA Medical Center. He is formerly the Chairman of the Department of Surgery at Santa Monica-UCLA Medical Center and Vice Chairman of the Department of Surgery and Section Chief Otolaryngology at Saint John's Health Center. He is a member of numerous societies and is a Fellow of the American Academy of Otolaryngology and the American College of Surgeons. He has authored and presented numerous scientific research projects and is one of the founding members of the Pacific Neuroscience Institute. He participates in annual medical lecture series and is retained by many attorneys, medical malpractice liability carriers and pharmaceutical companies to serve as an expert in his field related to medical quality of care issues.
Affiliations, Education & Research
Articles of Dr. Griffiths
One-sided nasal polyps, on the other hand, may be cause for concern.
"Patients should worry if they have symptoms on just one side of their nose," says Chester F. Griffiths, MD, a fellow of the American College of Surgeons and...
Chester Griffiths, MD, FACS, knows all too well the excitement and intensity of ice hockey, and what it takes to create excellence. Now celebrating 20 years with the team, he has been a member of the Kings medical staff since 2002 as their maxillofacial plastic surgeon.
When Manuel's twins had not spoken at 20 months, he knew they needed a miracle. At Venice Family Clinic, he found an angel. He was referred to Pacific Head & Neck's Dr. Chester Griffiths, who performed a life-altering procedure to cure their hearing, allowing the boys to begin speaking.