Hoarseness refers to any abnormality of the voice and can manifest as changes in vocal characteristics resulting in a breathy, rough, raspy or strained quality with differences in vocal projection or pitch. These changes can occur as a result of many different causes, both acute and chronic, such as laryngitis or inflammation of the vocal folds, laryngopharyngeal reflux (LPR, acid reflux), vocal overuse, muscle tension and vocal fold masses (polyps, cysts, nodules).
Most treatment is conservative and involves medication, speech and/or singing voice therapy and temporary modifications in voice use. Even with conservative management, some conditions will require surgery. Our fellowship-trained laryngologist, Omid Mehdizadeh, MD, has extensive experience in treating these conditions and will make every effort to ensure the best possible result so our patients can resume their normal professional and social activities as soon as possible.
Hoarseness can be caused by weakened vocal cords or a problem with the mobility of one or both of the vocal cords. With our state-of-the-art laryngoscopy equipment in the office, we are able to perform painless examinations of your vocal cords for immediate diagnosis. Occasionally, injection of the vocal cord(s) is required to improve the voice. Ask us whether you are a candidate for this procedure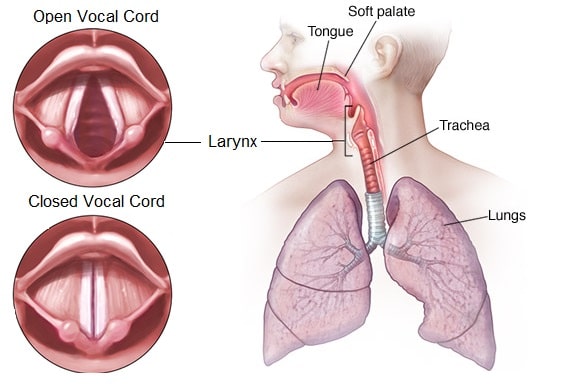 For more information, please visit our Contact Us page or complete the form below.