EAR, NOSE,
THROAT & COSMETIC
SPECIALISTS
Integrity and Compassion Are The Center Of Our Practice
EAR, NOSE,
THROAT & COSMETIC
SPECIALISTS
Integrity and Compassion Are The Center Of Our Practice
Welcome to Pacific Head & Neck
We are premier Los Angeles ENT doctors, specializing in both pediatric and adult ear, nose and throat disorders and treatment. Pacific Head & Neck is located in the West Wilshire neighborhood of Los Angeles. Our board certified physicians provide a wide variety of cosmetic and medical treatments to our patients.
We believe that the outcome of any consultation, surgical or non-surgical procedure should be to enhance our patients' physical and emotional quality of life. We spend extensive time advising our patients of their options in order to create an individualized plan. Integrity and compassion are at the center of our medical practice.
In our office, your concerns are heard and evaluated. A treatment protocol is developed around your unique needs, and your questions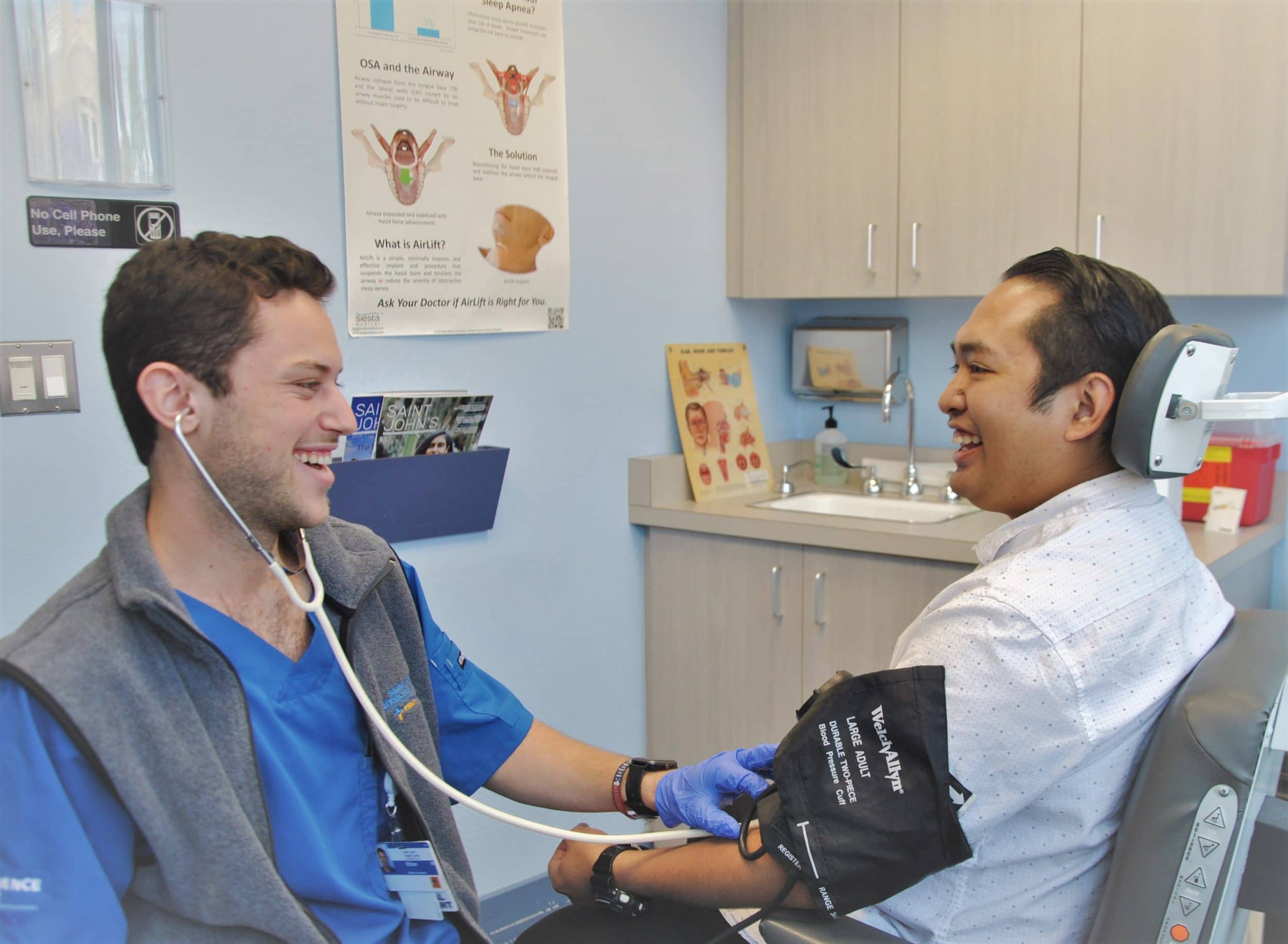 Dr. Kochhar is a Very Talented Thoughtful and Kind Doctor - I feel that he gives me 100% of his attention during my office visits - I will be forever grateful to him for helping me to feel and look better and for being there for me while I am navigating my recovery.
Dr. Anwar is skilled and dedicated at his trade. He is thorough and compassionate and I felt so comfortable having him look at my sinus issues. He's a great listener and takes the time to explain everything in terms I understand. Most of all I appreciate that he did not push procedures or medications on me! I feel like he genuinely cared about my well being and I trust his opinion as he's extremely knowledgeable.
Dr. Chester Griffiths and his team was Amazing! This is the year of Covid and the only good thing about this year so far is Dr. Griffiths and His Team!! They were able to removed my husband's tumor with no complications! We are very blessed to have met Dr. Griffiths and his team, they are Rock Stars of this type of surgery. I only spent 1 night in the hospital. I recovered at home! All is Good!! God bless all of you that helped us."
Watch Brooke's Magic Ears – Cochlear Implant Activation Five-month-old Brooke received bilateral cochlear implants. Over (3) weeks post-op Brooke's cochlear implants are activated. Brooke has magic ears! We're so proud of Brooke and are excited to continue to walk alongside […]
Continue Article »
Watch Marleni's Story: Sudden Sensorineural Hearing Loss & Cochlear Implant  Thirty-two-year-old Marleni was diagnosed with "Sudden Sensorineural Hearing Loss (SSHL)." Her hearing journey began the day before her 30th birthday, when she started to hear a ringing noise in […]
Continue Article »