Watch Maggie's Story – Overcoming Obstacles: A Journey of Hope and Healing – Facial Paralysis After Brainstem Stroke
Today, after over 8 years, Maggie and Dr. Amit Kochhar finally have the opportunity to sit down and further discuss Maggie's journey. Maggie is a resilient actress, patient, and stroke survivor. Despite facing numerous challenges, including facial paralysis post-stroke, Maggie has shown remarkable strength and determination throughout her journey.
In 2015, Maggie was 33 years old living in Washington, DC. Maggie had a brainstem stroke. A brainstem stroke happens when the blood supply to the base of the brain is stopped. This can affect many functions in the body, such as heart rate, breathing, and blood pressure. Dr. Kochhar had the privilege of meeting Maggie after her stroke during his time at Johns Hopkins. Dr. Kochhar was originally assigned to help Maggie with her swallow when he noticed she had facial paralysis. Facial paralysis, an inability to move the muscles of the face on one or both sides, is known as facial paralysis and can result from nerve damage due to congenital conditions, trauma, or diseases such as stroke, brain tumor, or Bell's palsy. Dr. Kochhar assisted Maggie in exploring different options alongside his colleagues at Johns Hopkins. Maggie, being an actress, did not believe she would ever walk on a stage again.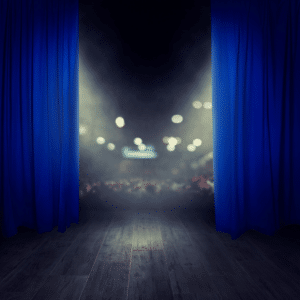 Maggie had a hypoglossal facial nerve transfer, gracilis free flap, and eyelid weight surgery. She had her first surgery being the hypoglossal facial nerve transfer surgery in June. In November, she detected her first movement. It took some time to get movement on the right side of her face. Today, Maggie has movement on the right side of her face after her efforts in rehabilitation. Maggie has acted again in Colorado, where she currently resides.
Her unwavering spirit, coupled with the supportive presence of her sister and the guidance of her doctors, has played a vital role in her progress and relentless pursuit of a better quality of life. Maggie is also working on a documentary about her experience with her stroke and facial paralysis. Her documentary is anticipated to be released in 2025.
At Pacific Head and Neck, we employ thorough evaluation and treatment regimes. To set up a consultation with a top Los Angeles ENT doctor, feel free to call us at (310) 477-5558.