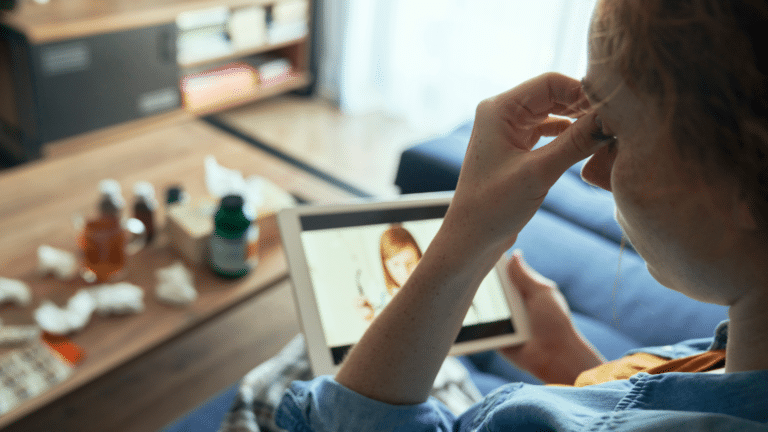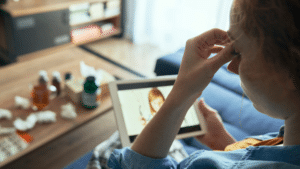 Is my sinus infection really a sinus infection? Many medical specialists now believe that acute sinusitis as a cause of recurrent headaches is a relatively rare phenomenon. What if I told you that a self-diagnosing patient and a well-intentioned treating physician would be wrong 80% of the time in treating acute sinusitis based on the standard complaints of acute nasal congestion, watery nasal discharge, eye discharge, periorbital pressure and headache. These symptoms sound classic for sinusitis, don't they? 
The American Board of Otolaryngology and the International Headache Society have issued guidance from different perspectives, but both organizations have reached a common conclusion. Most of these cases are in fact caused by migraines with painful symptoms related to hypersensitized trigeminal nerve pathways. Headaches of Migraine origin and sinus inflammatory headaches (rhinogenic headaches) are frequently confused with one another by patients and clinicians alike. 
International Headache Society Diagnostic Criteria for Headache Attributed to Rhinosinusitis
Category

 

Criterion

 

A

 

Frontal headache accompanied by pain in 1 or more regions of the face, ears, or teeth and fulfilling criteria C and D

 

B

 

Clinical, * nasal endoscopic, computed tomography, and/or magnetic resonance imaging and/or laboratory evidence of acute or acute-on-chronic rhinosinusitis

 

C

 

Headache and facial pain develop simultaneously with onset of acute exacerbation of rhinosinusitis

 

D

 

Headache and/or facial pain resolves within 7 days after remission or successful treatment of acute or acute-on-chronic rhinosinusitis

 
* Clinical evidence may include purulence in the nasal cavity, nasal obstruction, hyposmia, anosmia, and/or fever.*
And the American Academy of Otolaryngology/Head and Neck Surgery has developed their own similar criteria: 
Factors Associated with the Diagnosis of Rhinosinusitis According to American Academy of Otolaryngology–Head and Neck Surgery Criteria:
Major factors

 

Minor factors

 

Purulence in nasal cavity

 

Headache

 

Facial pain, pressure, congestion, and fullness

 

Fever (all nonacute)

 

Halitosis

 

Nasal obstruction, blockage, discharge, and purulence

 

Fatigue

 

Dental pain

 

Fever (acute rhinosinusitis only)

 

Cough

 

Hyposmia and anosmia

 

Ear pain and fullness

 
 After reviewing these diagnostic factors, it is important to note that fever and purulent (infectious material) in the nasal discharge can distinguish acute sinusitis from a migrainous process.
Even a personal history of recurrent sinusitis can be misleading without radiographic (CT) or MRI evidence of rhinosinusitis. Of course, endoscopy that demonstrates purulent sinus discharge is also diagnostic. Prior treatment success that included sympathomimetic amines, steroids, and analgesics may also treat migraine so prior treatment success may not prove a diagnosis of rhinosinusitis. Antibiotics are of no particular value in treating migraine but very valuable in treating acute and chronic rhinosinusitis. 
Considering these factors, it is of paramount importance to make a correct diagnosis so treatment can be directed at the correct underlying pathology. If one is suffering from presumptive recurrent or acute rhinosinusitis it is important to see a physician familiar with the differential diagnosis. Nasal endoscopy may prove diagnostic without imaging, but imaging (CT or MRI) is diagnostic of acute rhinosinusitis or acute on chronic rhinosinusitis.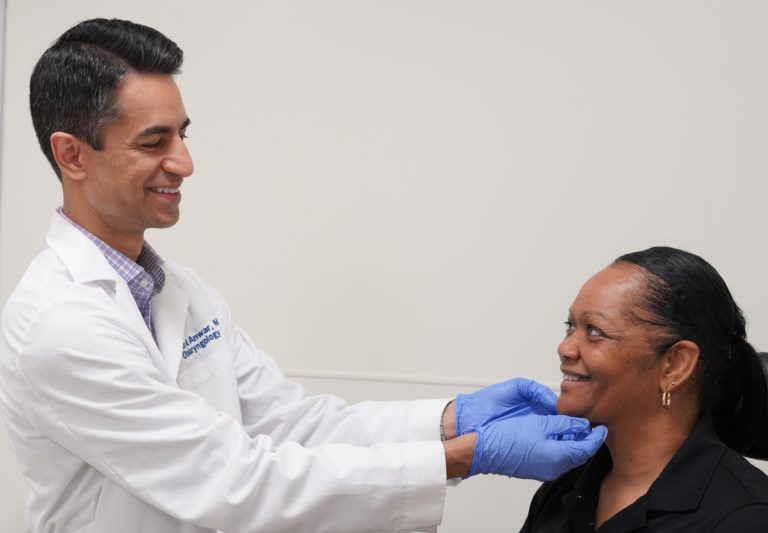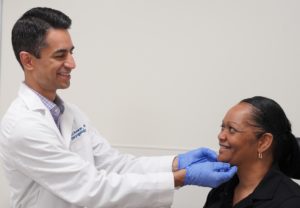 At Pacific Neuroscience Institute, our physicians are skilled at differentiating these processes and when appropriate, we can confirm or deny the diagnosis with a low dose digital CT scan conveniently available at each of our clinic facilities. This economical diagnostic test can facilitate care, confirm a diagnosis, and target the underlying problem while avoiding unnecessary and inappropriate use of antibiotics.  
The treatment of rhinogenic headache (sinusitis) usually involves appropriate antibiotics, decongestants, nasal saline irrigation, analgesics, and when necessary for severe inflammation, a defined course of corticosteroids are often prescribed.  
The treatment of Migraine varies from acute treatment with analgesics and migraine specific drugs such as triptans, to prophylaxis with antidepressants, betablockers, Calcium channel blockers, and Botox injections. 
Your Pacific Neuroscience Institute physician has the clinical knowledge, technical ability, and diagnostic resources to provide an accurate diagnosis and effective treatment strategy for those suffering with recurrent headaches. We welcome the opportunity to provide personalized care and evaluation for these and many other conditions adversely affecting quality and enjoyment of daily life.