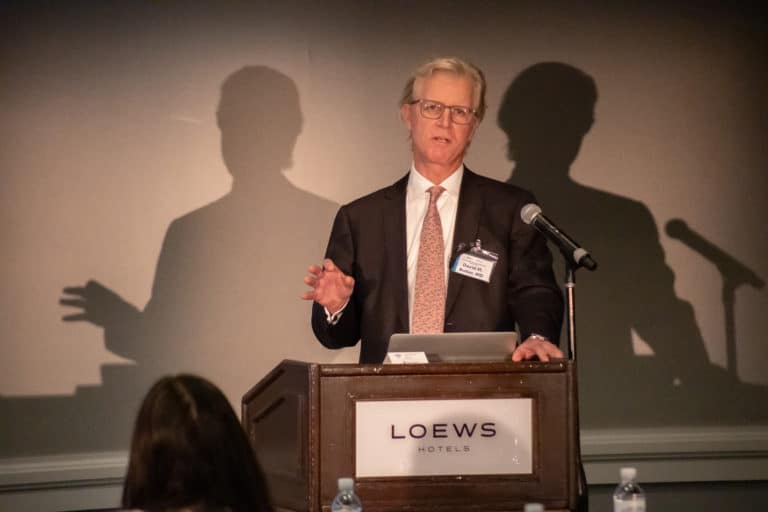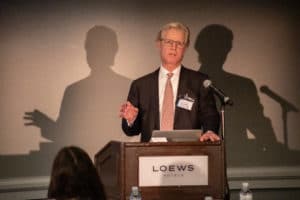 Dr. David Butler on the CME stage. 
Our CME, "2022 Ear, Nose, and Throat Updates and Pearls for PCPs" on May 14th was a success. The sessions were designed to provide primary care physicians with insight on the management of common ear, nose, and throat concerns. Participants were able to identify and treat effects of COVID-19 related to the head and neck, list innovative ways to treat various forms of hearing loss, understand techniques on how to improve the nasal airway, and much more.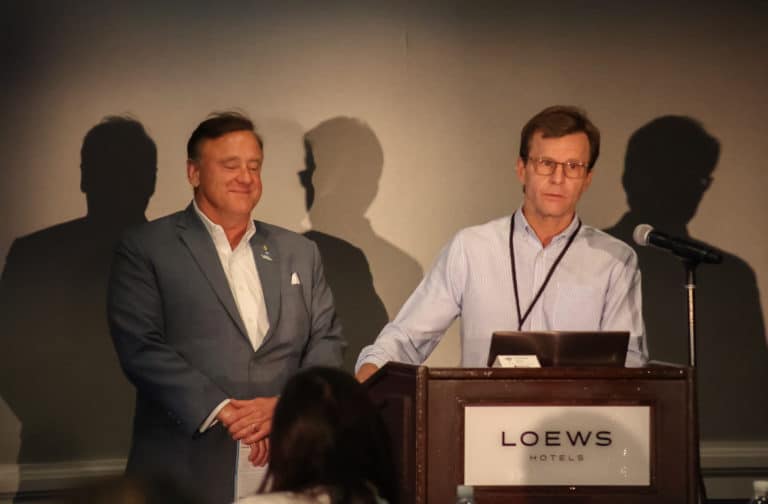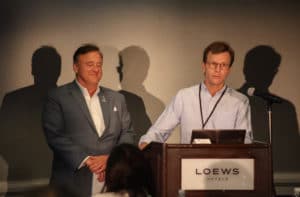 Our first keynote speaker Dr. Daniel Kelly spoke on "Treatment and Research in Psychedelics," where he highlighted new studies on psychedelic-assisted therapy for depression, anxiety, smoking cessation, and PTSD. Additionally, our second keynote speaker Dr. Neil Martin spoke on "Healthcare Reform from the Inside: Chasing Perfection in Surgery." Dr. Neil Martin summarized creating a value-based health care delivery system and surgical care redesign.  
Primary care physicians from all over Southern California were able to attend in-person or virtually. Our sponsors Cochlear, Olympus, SMC Cares, Regeneron, and Stryker were also present and had a blast meeting our attendees. 
Dr. Chester Griffiths (left) and Dr. Daniel Kelly (right) on the CME stage.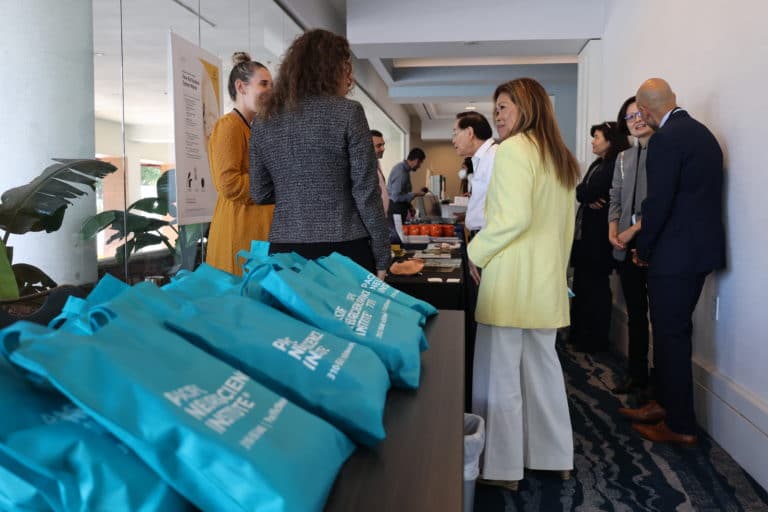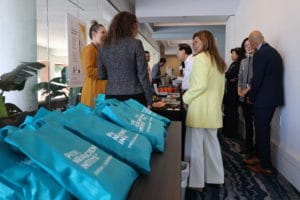 —————————
At Pacific Head and Neck, we employ thorough evaluation and treatment regimes. To set up a consultation with our top Los Angeles ENT doctors, feel free to call us at (310) 477-5558.