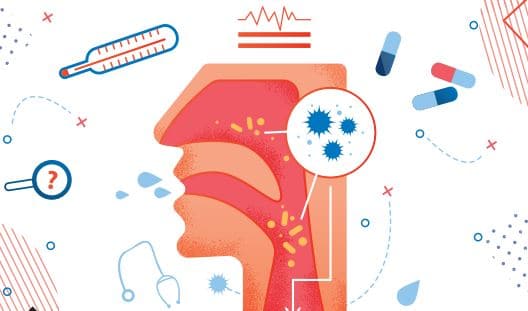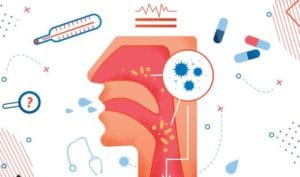 Republished from The Magazine of Saint John's Health Center – Winter 2021/2022
This is the time of year for runny or stuffy noses. But it's sometimes tough to tell what's behind bothersome nasal symptoms and headaches. Abbas Anwar, MD, a board-certified otolaryngologist – head and neck surgeon at Pacific Neuroscience Institute, helps explain the difference between colds and chronic sinusitis.
What's the difference?
Cold
– Nasal congestion/runny nose
– Clear or white discharge
– Lasts three to seven days
Chronic Sinusitis
– Persistent facial pain, pressure or tenderness
– Thicker, discolored discharge
– Symptoms persist at least three months
"Chronic sinusitis is important to diagnose and treat because studies have shown it can lead to an overall decreased quality of life."— Dr. Abbas A. Anwar
Symptoms of Chronic Sinusitis: 
– Pressure around eyes and nose
– Nasal drainage
– Nasal congestion
– Decreased sense of smell
– Postnasal drip
– Overall lethargy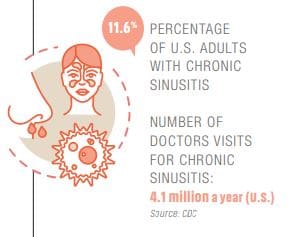 —————————
At Pacific Eye & Ear Specialists, we employ thorough evaluation and treatment regimes. To set up a consultation with a top Los Angeles ENT doctor, feel free to call us at (310) 477-5558.