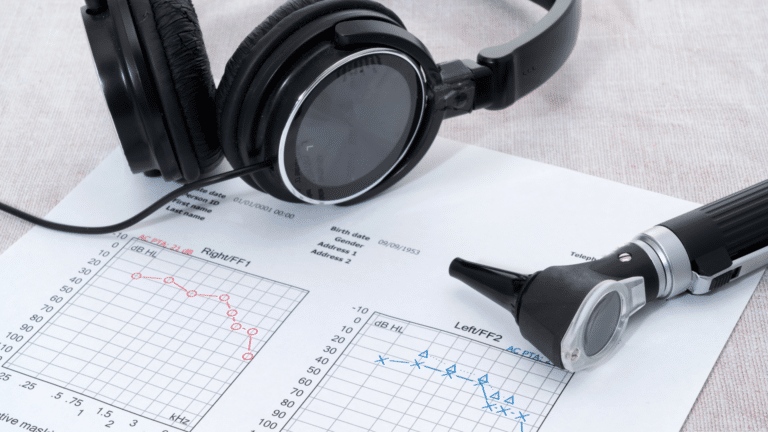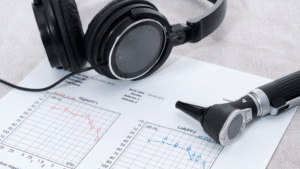 Imagine a world without the melodious chirping of birds, the soothing whispers of the wind, or the joyous laughter of loved ones. Our ability to hear is a valuable gift that enriches our lives in countless ways. However, in the hustle and bustle of our daily routines, we often take this gift for granted. As National Audiology Awareness Month approaches, it's time to turn our attention to the significance of audiogram tests and the transformative success of cochlear implant programs. These interventions don't just restore hearing; they restore lives.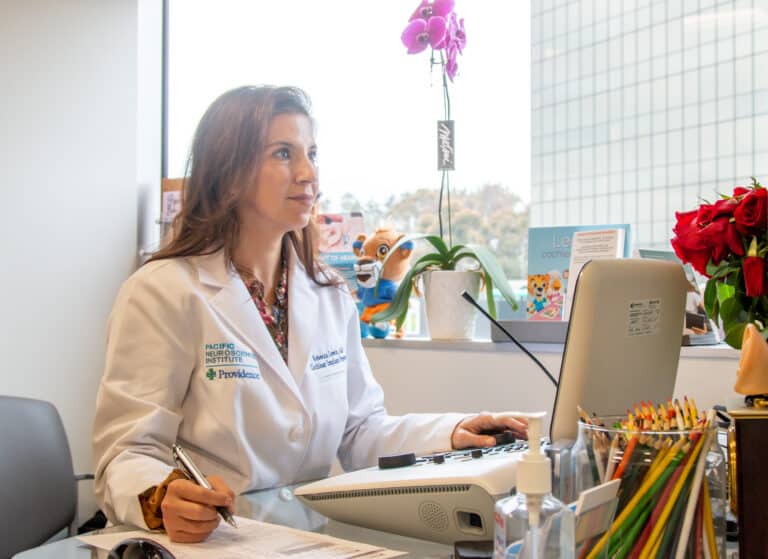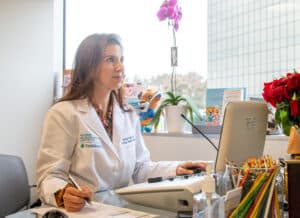 Listening to the Whispers of Silence: Take a moment to undergo an audiogram test can be the first step towards prioritizing your auditory well-being. Just as we get regular check-ups for our physical health, our hearing deserves the same attention. Early detection of hearing loss empowers us to make informed decisions about interventions that can vastly improve our quality of life. An audiogram test is like a roadmap to your sense of hearing. This non-invasive assessment examines your hearing abilities across various frequencies and volumes. It graphically represents the softest sounds you can hear at different pitches, highlighting any hearing loss you might be experiencing. These tests are essential not only for diagnosing hearing impairments but also for tailoring personalized solutions to mitigate their impact.
Cochlear Implants
Rediscovering the Symphony of Life Cochlear implant programs much like ours at Pacific Neuroscience Institute have proven to be particularly transformative for both pediatrics and adults. For children, early intervention with cochlear implants can greatly enhance their speech and language development, enabling them to interact with the world on par with their peers. Adults who have lost their hearing later in life can experience a remarkable return to social engagement, work productivity, and overall well-being and quality of life.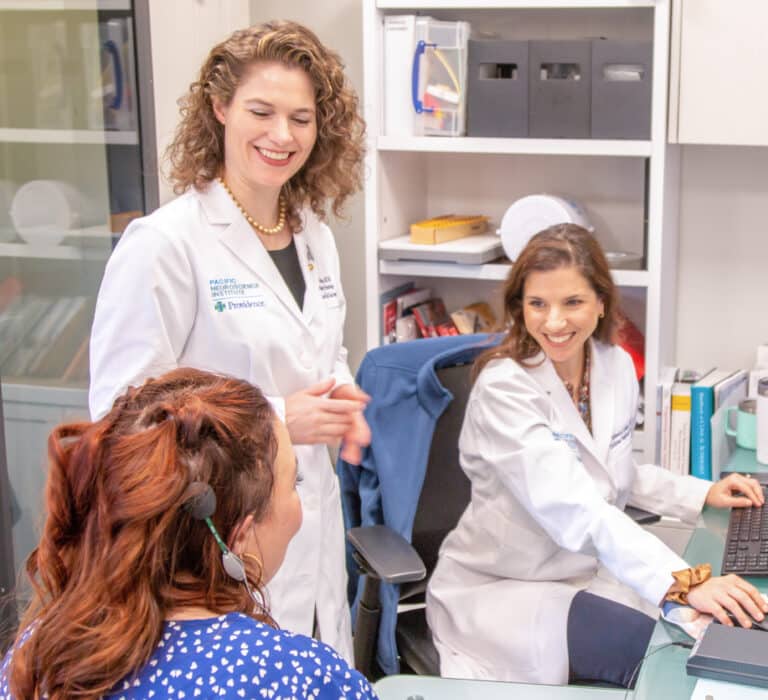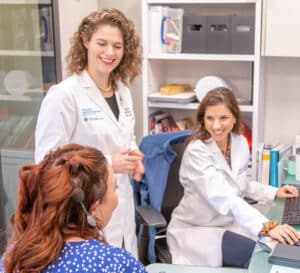 For some individuals, traditional hearing aids may not provide the desired level of improvement, especially if the hearing loss is severe or profound. This is where cochlear implants shine as a revolutionary solution. These remarkable devices bypass damaged parts of the inner ear to directly stimulate the auditory nerve, sending signals to the brain that are interpreted as sound. Our Commitment to Transforming Lives Our team of dedicated audiologists, surgeons, and rehabilitation specialists work in synergy to ensure the best outcomes for our patients. From pre-operative counseling to post-operative therapy, we're here to guide you through every step of your hearing restoration journey.
As part of National Audiology Awareness Month, we're proud to highlight our Cochlear Implant Program for pediatrics and adults. Our program is designed with a holistic approach that goes beyond the medical procedure itself. We understand that embarking on this journey can be emotional and transformative, which is why we provide comprehensive support, education, and rehabilitation services.
Join Us in Embracing Sound
This National Audiology Awareness Month, let's make a collective commitment to our auditory well-being. Schedule your audiogram test and encourage your loved ones to do the same. Let's spread the word about your hearing health, with life-changing options of hearing aids and cochlear implants for both pediatrics and adults. By understanding the value of our sense of hearing and the resources available to us, we can embrace sound in all its beauty and ensure that no one is left in silence.
Schedule a visit: https://www.pacificheadandneck.com/contact/
Learn More: https://www.pacificheadandneck.com/ears-hearing-balance/cochlear-implant-program/