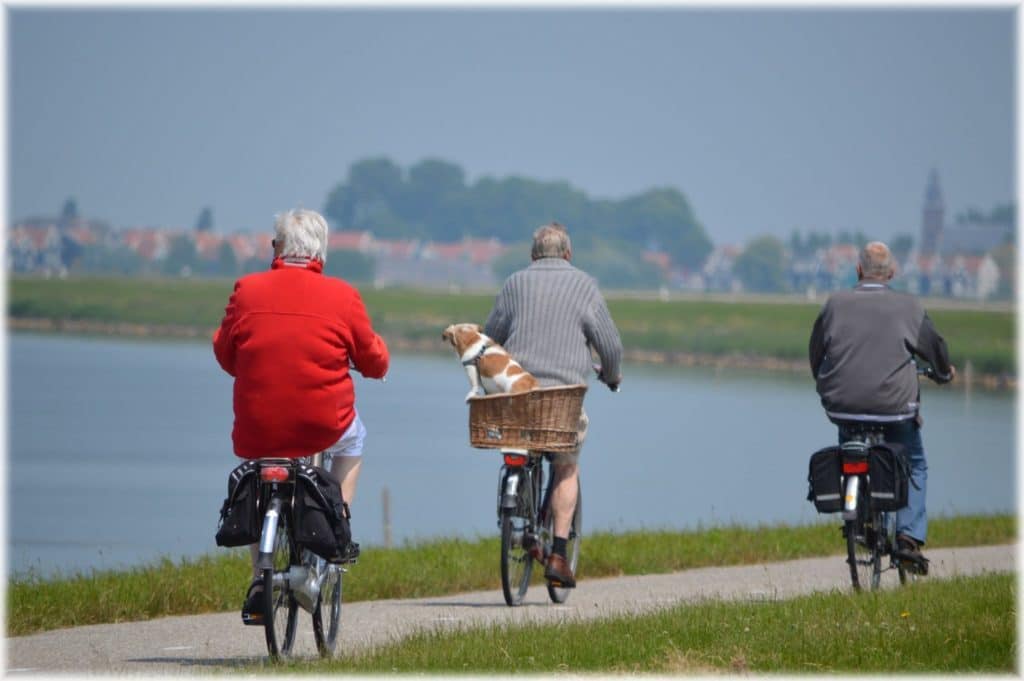 Republished from Healthy Hearing
If you have hearing loss, you may be at greater risk of an accidental injury at work or at play, according to a recent study.
The study, which was published in March, used data from the National Health Interview Survey between 2007 and 2015 to analyze accidental injuries among a cross-section of adults. Accidental injuries were reported by 2.8 percent of adults over a three-month period, and the odds of such injuries were twice as likely among those who had hearing issues.
According to the study, hearing loss affects an estimated 16 percent of people in the U.S.
Hearing loss and safety
Study co-author Hossein Mahboubi of the Department of Otolaryngology at the University of California, Irvine said the study establishes a link between hearing problems and accidental injury. "One can assume that if someone's hearing is not great, if something comes their way like a baseball, or if they're cycling out there and there's a car horn getting close to them, they may not be able to hear that, and that theoretically can increase the possibility of getting injured."
About 16 percent of the adults in the survey reported their hearing as anywhere from "excellent" to "deaf." The rate of accidental injury increased from 2 percent among those with excellent hearing to about 5 percent among those with hearing problems.
Injuries were listed as driving, leisure or work-related. The rate of leisure injuries increased from .8 percent among those with excellent hearing to 1.4 percent among deaf adults, suggesting that people with moderate or severe hearing loss are more likely to get hurt while playing sports or engaging in other leisure activities.
Mahboubi said because they used CDC data for the study, they couldn't get more detailed information about the categories. "You can't really distinguish between, for example, what sort of sport injuries are out there, or what the participants were doing when the injuries happened."
Those with good hearing or only a little trouble hearing had higher injury rates at work than those who were deaf. Mahboubi suggested that someone who has hearing loss might be more aware of dangers on the job and less likely to get injured.
Surprisingly, those with minor hearing problems were more likely to suffer injuries than those with more severe problems, which Mahboubi called an "eye-opening" result.
Because the people surveyed reported their own degree of hearing loss, Mahboubi said, the information is subjective. But he said the results were enough to show the relationship between hearing loss and accidental injury.
More Research Needed
This March study is the second one Mahboubi and his co-authors have done on hearing issues. In the first one, published in January, they used 2014 CDC data to determine how common such issues are and how they're handled. "Of the people who considered their hearing 'less than good or excellent,' meaning they thought they had a little bit of a hearing difficulty, all the way to people that considered themselves deaf, one-third of those people had never seen a doctor and had never had their hearing checked," Mahboubi said.
They concluded in the January study that "there's a considerable gap between people thinking that they have a hearing problem and then people being referred to a hearing specialist or being tested for hearing loss," he said. If this was a heart issue or a neurological issue, "the numbers would have been much more promising. But when it comes to hearing difficulty, it looks like it might not be appreciated as much as other conditions."
A previous study that used CDC survey data had found occupational injuries were 1.5 times more likely to occur in adults with hearing impairment, and almost twice as likely to occur in adults who were deaf. But this was the only other large-scale study Mahboubi and his co-authors had found, and he wasn't sure why. "Part of it could be lack of awareness, and part of it could be that many people would consider hearing difficulty or hearing loss just like a social problem that they have, that they cannot communicate as well, not as a true health risk."
And this suggests a larger problem, according to Mahboubi. "There's a lot being said about hearing loss, probably everybody knows about it, but it may not be enough, because still, there are people who are out there who have hearing difficulty, and they're not being evaluated properly. And there's a second study with it that shows hearing loss can increase the risk of injuries. And considering everything, I think there's more room for improvement with respect to increasing awareness among the public and also among the doctors that hearing loss needs to be taken more seriously."
He said they're currently working on a third study, this one on the relationship between hearing loss and risk of mortality.
How To Reduce Risk Of Accidental Injury
Their goal is to remind people that hearing issues can be a health risk, Mahboubi said. "We would recommend that people who think they have at least some degree of hearing loss have it checked out by a doctor."