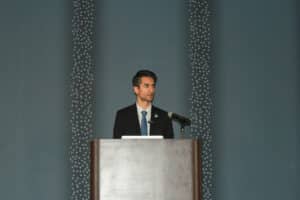 Last weekend, our esteemed organization hosted an exceptional Continuing Medical Education (CME) event that brought together renowned professionals, industry leaders, and healthcare enthusiasts. This enriching gathering, focused on the field of Ear, Nose, and Throat (ENT), featured an impressive lineup of speakers. With a diverse range of topics explored, the event offered valuable insights into various aspects of ENT care and fostered a collaborative environment aimed at advancing patient care and well-being.  We were supported by prominent companies like Cochlear Americas, Advanced Bionics, Inspire, Saint John's Hospital, Saint John's Physicians Partners, Integra, and Optiorx.  
One of the key areas of focus during the event was the aging voice and swallow. Accomplished ENT physicians shared their expertise on diagnosing and managing conditions affecting these crucial functions. Participants learned about the importance of early intervention and various treatment modalities, such as speech therapy, voice exercises, and swallowing techniques, to enhance the quality of life for individuals experiencing age-related voice and swallowing difficulties.
Hearing loss, a prevalent condition affecting millions worldwide, was another topic that garnered significant attention. Our speakers were able to share success stories of patients who regained their hearing and discussed innovative approaches to improving hearing outcomes and restoring auditory function. The discussions on cochlear implants continued, highlighting their transformative impact on individuals with severe hearing loss. The session also touched upon ongoing research and emerging technologies that hold promise for future breakthroughs in hearing restoration.
The event delved into the challenges associated with Bell's Palsy and chronic facial paralysis. Our specialists elucidated the complexities of these conditions, focusing on the latest treatment options, surgical interventions, and rehabilitative techniques. The informative sessions offered valuable insights into managing facial muscle weakness and restoring functionality, significantly improving the quality of life for patients.
Skin cancer, a widely prevalent and potentially life-threatening condition, was an important topic discussed during the event. Experts explored the latest advancements in skin cancer detection, treatment, and reconstructive techniques. The sessions emphasized the importance of early diagnosis, multidisciplinary collaboration, and personalized care to ensure optimal patient outcomes.
Specialists shared their knowledge on the diagnosis and management of sleep apnea, highlighting the role of innovative treatment options, including oral appliances, continuous positive airway pressure (CPAP) machines, and the effects of caffeine and alcohol. Participants gained valuable insights into providing effective care for patients struggling with this common yet often undiagnosed condition.
Post-COVID Challenges: Collaborating for Resurrected Healthcare
In light of the ongoing global pandemic, the CEO of Saint John's Michael Ricks discussed the post-COVID landscape and the collaborative efforts needed to rejuvenate healthcare systems. Michael spoke on the enhancing communication, potential future of hospitals, and leveraging technology to ensure comprehensive patient care in the aftermath of the pandemic.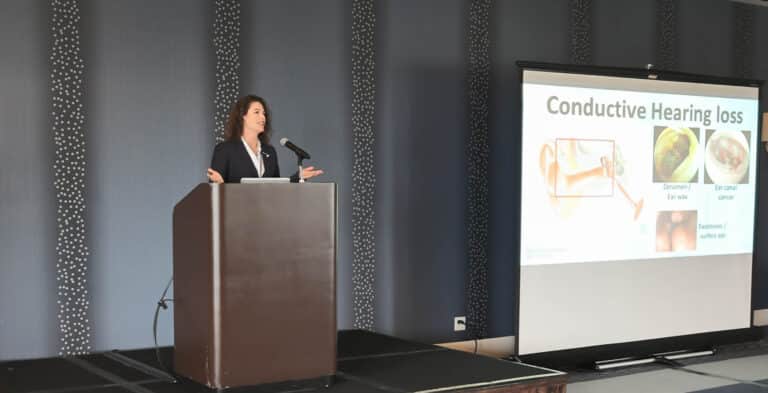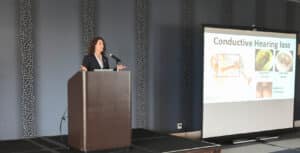 Our recent ENT CME event brought together experts, industry leaders, and enthusiastic healthcare professionals to share knowledge and insights into various aspects of ENT care. By joining us next year, you'll have the opportunity to learn from renowned physicians, engage in thought-provoking discussions, and stay at the forefront of the latest advancements in ENT care. We extend our heartfelt gratitude to all participants, speakers, sponsors, and volunteers who made this year's event a resounding success. It is your passion, dedication, and commitment to advancing patient care that drives us to make each subsequent year even more remarkable. Join us next year as we continue our journey of knowledge sharing, collaboration, and innovation. Together, we can make a lasting impact on the field of ENT care and contribute to the well-being of patients.
We hope to see you at our next ENT CME event!